I love tomatoes.
They're great any way you prepare them, stewed, roasted, fresh cut with a slice of mozzarella cheese. I'm a huge fan. But every time I eat tomatoes I get pretty nasty acid reflux, and it stays with me for a good hour.
For those that suffer from heartburn or related indigestion, it's generally known that high acid foods and spicy foods can trigger acid reflux. This includes a whole lot of tasty foods like garlic, sauces of all sorts, citrus, salt and vinegar chips, and to my great dismay, tomatoes.
How many people suffer from this? Am I alone?
No way, according to healthline.com, within a year 60% of the adult population suffers from some type of reflux disease, and seven million people in the United States have stated they have symptoms. Between 1996 and 2004 the diagnosis of reflux disease grew by 216%. Wow!
That's pretty crummy news. But if you're like me, you just try to avoid the citrus and acidic foods. And probably, like me, you've found that it doesn't help that much.
So what can we do to actually help reduce acid reflux? What do we avoid? And what should we do to make sure that we have less symptoms?
Well you're in luck, here's a list of things you can do.
1. Eating Speed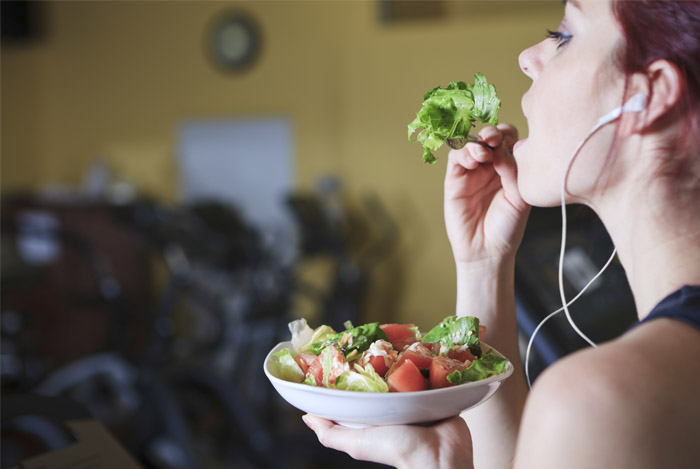 Sometimes, when I'm running around between meetings and trying to squeeze a meal in, I eat pretty fast. Alright, I wolf my food down and barely chew it, because I just have no time.
I'm sure you've been there, we all have. If you do this too much, you then get into the habit of eating fast, and stumble into that vicious cycle of eating too fast, too much, and always on the run. But according to the WebMD News archive, eating fast could be just as bad as eating badly.
Researchers had volunteers eat a regular meal in either 5 or 30 minutes on different days and then monitored for signs of acid reflux. Reflux episodes were reported about 50% more times for those volunteers eating quickly, versus those eating at a leisurely pace.
An article on the dailymail.co.uk explains that eating too quickly doesn't give your brain enough time to signal to your stomach that you are full. It takes about twenty minutes after you begin eating for that message to get to your brain.
As a result, you may overfill your stomach, and fast. Not only can this induce heartburn, but you're overeating as well.
I realize that given the pace of society and work life, taking 30 minutes to enjoy a meal may be hard to do. But there's a reason the brain goes into 'fight or flight' and 'rest and digest'. It isn't 'flight and digest'.
So slow down and take as much time as you can, and like your mommy and daddy told you, chew your food.
2. Processed Foods and Sugar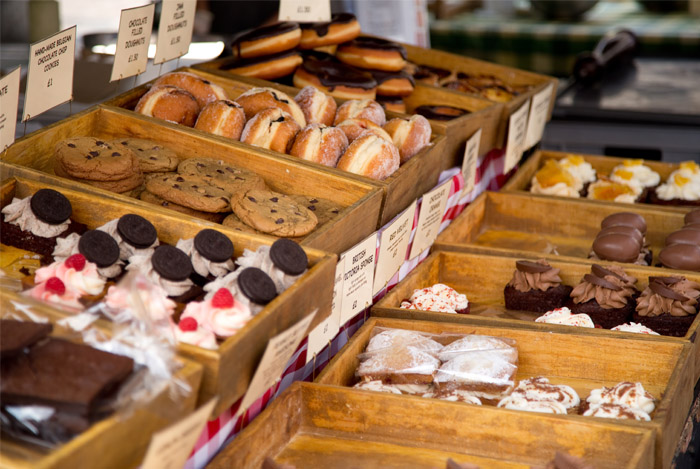 No, this isn't touting Paleo or Atkins. It's real. I'm talking about processed foods that include sugar and high fructose corn syrup.
While these foods are just flat out bad for you in general, according to Austin & colleagues, in a study in the Journal of Digestive Diseases and Sciences, they also increase the symptoms of heart burn.
Austin & colleagues studied individuals with reflux using a low carb diet with less than 20 grams of carbohydrates a day. They then checked the severity of heartburn and reflux symptoms using an esophageal pH probe (endoscopy, fancy tube that goes into the throat) to test the acid levels in the esophagus. Sure enough, after six days data pointed out that a diet low in carbohydrates reduced the acid and reflux symptoms.
In a related vein, according to Dr. John Yudkin, PhD, table sugar increases the mucous around the stomach lining, adding to indigestion.
Not only that, there are enzymes produced by the pancreas that are required to break down sugar in the body. This is taxing for the pancreas, and when we eat too much refined sugar, the pancreas can become overtaxed and unable to produce enough enzymes. As a result this causes a bacterial imbalance in the gut, leading to increased acidity in the stomach.
While it is common knowledge that diets high in processed foods and sugar are the Sauron in your quest for nutritional glory and improved health. It's less commonly known that it can exacerbate your heartburn.
So it is best practice to avoid refined sugars in general, and try to stick to whole grains if you can.
3. Exercise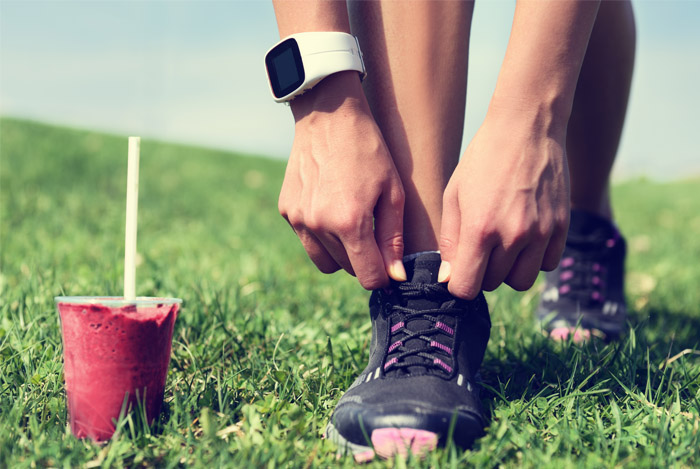 I realize there is exercise induced heartburn, where if you eat and then run around, your stomach hurts. I'm pretty sure we figured that out as children.
On the other hand if you wait for your body to digest properly, and then exercise, there's no problem. But how can exercise help heartburn?
It's more a matter of body mass than anything else. According to the Journal of Gastroenterology and Hepatology, a higher BMI has a more pronounced effect on regurgitation and heartburn.
Dr. Nocon & colleagues studied 6,215 patients using endoscopy and examined the association between BMI and reflux symptoms. In patients with reflux, there was a relationship between BMI and heartburn, but the strongest association was between obesity and symptoms, particularly in women.
Increased body weight also produces more pressure on the internal organs, including the stomach. So go ahead and hit that treadmill, it's important for helping us control our weight, but not right after eating!
It's always been hard for me to eat and then work out, but like I mentioned before, it's so hard to fit a workout in while in a rush. If I haven't eaten for a while and need the energy for a workout, I usually drink a non-dairy protein shake (typically an organic kind), just enough to get through the workout, but not so much that I feel disgusting.
But if I have eaten recently and I'm just hungry, because I get hungry a lot, I chug some water to settle my stomach. That said, I won't be doing any intense jumping up and down or running afterwards. If it turns out that I have just consumed something, I select my exercise program so that I will minimize the bouncing.
Try it out!
4. Water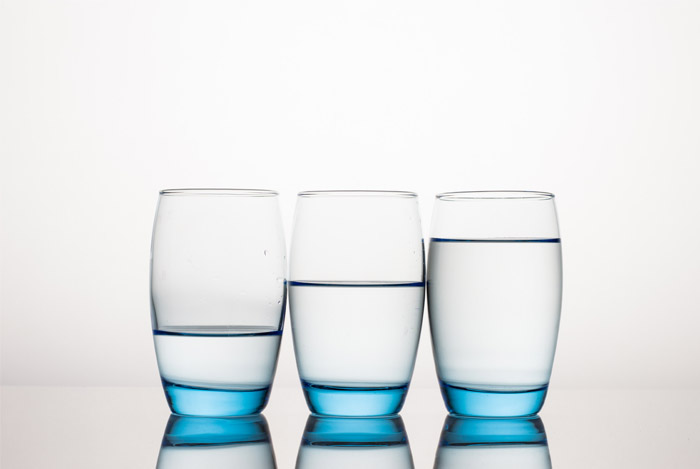 Do you know someone that just doesn't drink enough water?
It's a small wonder why many people can't stay adequately hydrated. In this day and age we're all running around drinking coffee, drinking soda, and finishing the night off with a couple of libations.
But what about H2O, the nectar of life?
According to refluxmd.com, drinking enough water can help stop the symptoms of reflux.
The initial stages of dehydration can affect the esophagus, which may exacerbate heart burn. Drinking water will not only mitigate this effect, but also neutralize and rinse away stomach acid that has moved up into the esophagus.
It's important to note that if you've stuffed yourself, adding water to the volume in your stomach may further expand your stomach, and this will make heartburn symptoms worse. You've got to strike a balance between staying hydrated and consuming too much overall.
There is some discussion around the possible benefits of alkaline water as a treatment of reflux. Presumably, by drinking water that has a higher alkaline pH (the opposite of lower acidic pH), you can offset the acidity in the stomach.
According to a study in the Annals of Otology, Rhinology and Laryngology, Dr. JA Koufman found that pH 8.8 alkaline water irreversibly inactivated human pepsin. That is, it reduced the acidity in the stomach when compared to conventional bottled waters.
So it looks like alkaline water may have therapeutic benefits for those with reflux. That said, I don't want to advocate alkaline water as a quick fix to reflux. I haven't looked deeply enough into the potential pitfalls of drinking alkaline water.
Personally I think reducing the acidity through these sort of means doesn't address the real problem. The stomach is supposed to be acidic, after all. But the idea of alkaline water is interesting to note.
5. Peppermint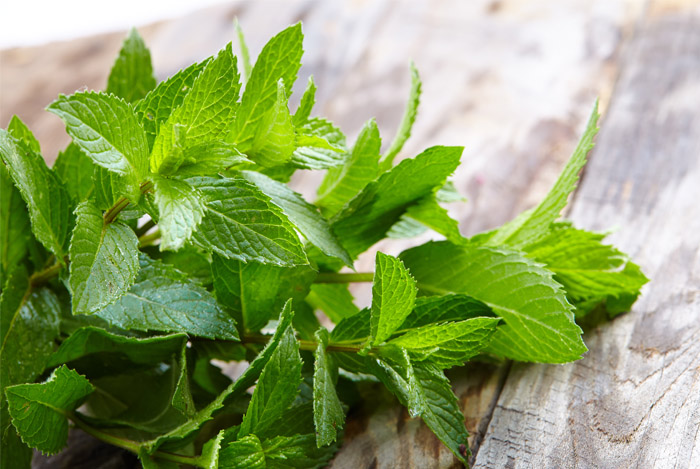 Wait, I thought peppermint was supposed to be soothing, and that it was good for heartburn?
Well this may not be the case if you suffer from gastric reflux. Peppermint may in fact hurt more than help you.
According to an article posted by the Penn State Hershey Medical Center, peppermint can relax the sphincter muscle that separates the stomach and the esophagus. The sphincter muscle is a little flap that prevents food and stomach acid from going back up into your esophagus.
That doesn't mean peppermint is all bad for general stomach issues, but for heartburn it's a no.
Did you know that?
I didn't until I read it.
6. Chewing Gum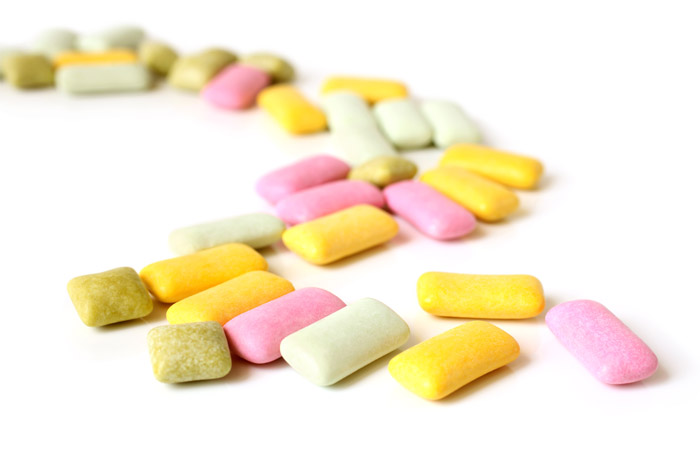 Chewing gum! Who would have thought?
Once in a while, I chew minty gum when I lift, partly because I feel like it provides a buffer if I'm gritting my teeth, and partly because the minty effect makes me feel like I'm getting doses of fresh air (placebo, but works for me).
But I never figured chewing gum could help heartburn.
According to the Journal of Dental Research, Dr. R Moazzez studied the effect of chewing sugar-free gum on reflux. It was assumed that chewing gum increases the frequency of swallowing, and that this would help clear the contents of the esophagus when compared to not chewing gum.
Thirty one subjects with reflux symptoms were given meals that would trigger their reflux and were randomly selected to chew gum for a half an hour after eating. The data suggests that chewing gum can indeed reduce after meal reflux. I'm a huge fan of Juicy-Fruit and Big Game Chew, but let's stick to sugar-free, like in the study.
7. Stress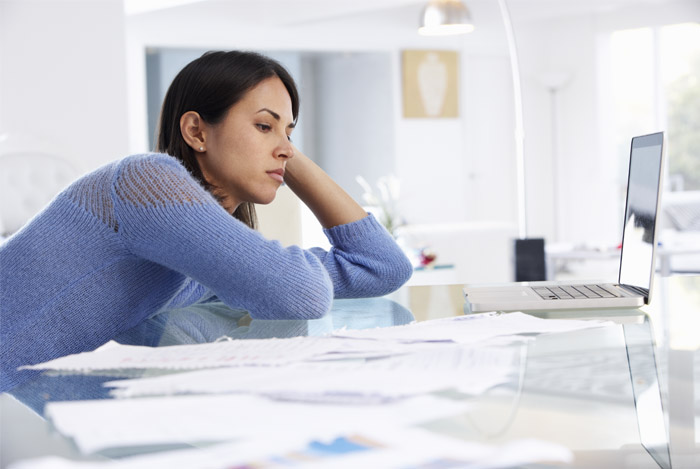 Last but not least, this is a big one…stress!
Stress is a huge factor when it comes to overall human health. And that's because stress not only comes with an increase in cortisol levels, and increase in inflammation in the body. But stress also has so many fallout results like poor eating habits, lack of sleep, and the consumption of alcohol.
In the Journal of Psychosomatic Medicine, Dr. Naliboff & colleagues presented the effect of life stress on heartburn.
This group of researchers studied 60 people with heartburn and evaluated their lives in terms of stress. They studied whether these people had stressful events in the past 6 months, and continued to monitor their stresses over the next 4 months. They found that severe life stress predicted worse heartburn, and that anxiety showed the strongest relationship to heartburn.
I shouldn't have to point out because it's a no brainer, but having a balanced life will improve your stress levels. This includes improving your diet, exercising, getting adequate sleep, and learning how to relax in non-stress induced ways like yoga or meditation.
Without a doubt it's tough in this day and age when everything is go-go-go, but for the sake of you, try to keep stress levels down.
Study Yourself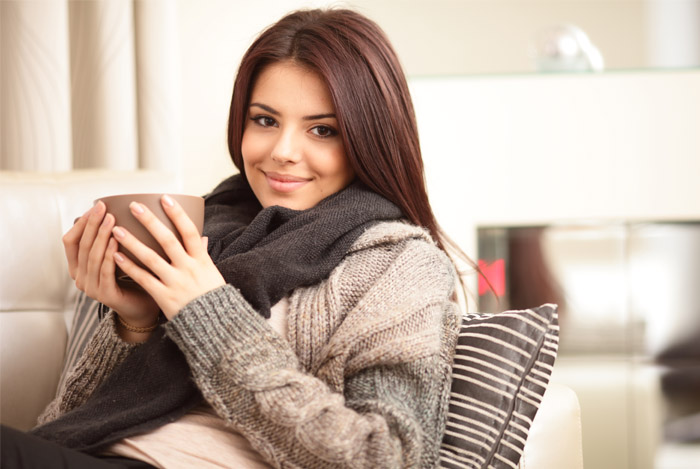 In the end the best thing to recommend is to study yourself because the person who knows you best, is you.
If you have heartburn or reflux, you have a general idea of what foods and activities trigger your heartburn, and when.
Some of the remedies suggested today are only temporary fixes to a broader problem. Improving your health and well-being doesn't happen overnight but everything we do is a step in the right direction.
One way to nip heartburn in the bud is to start off with a generally heartburn friendly diet by removing acidic triggers, spicy foods, caffeine, alcohol, and dairy.
Not forever, no, but just to start.
As your heartburn begins to improve, start adding foods to the mix, one item at a time, and monitor whether it is a real trigger for you or not.
Some of the common trigger foods may result in worse symptoms than others. After a few weeks, you'll know what to avoid, and what to eat only once in a while.
Have you found something helpful for your heartburn and indigestion?
If you have anymore tips, please share them in the comments below.