If you're living in the northern hemisphere right now, warmer weather and longer days have been signalling the start of summer quickly approaching. For all the ladies, not only does it mean that bikini season is here, but it also marks one of the busiest times of the year for weddings.
There's nothing worse than feeling bloated when you're trying to look your best. Whether you're trying to look good in a swimsuit or squeezing into a bridesmaid's dress, losing a few extra pounds in a pinch is probably just a dream
Instead of attempting a detox or fasting diet that could leave you heavier than when you started, or wiped out of energy, I've created the perfect fat melting drink for you to use.
All of the ingredients are natural and can be found at your local grocery store. Plus, this drink is delicious and super easy to make.
Bonus:
Download the fat melting drink recipe
as a PDF file.
Fat Melting Drink Recipe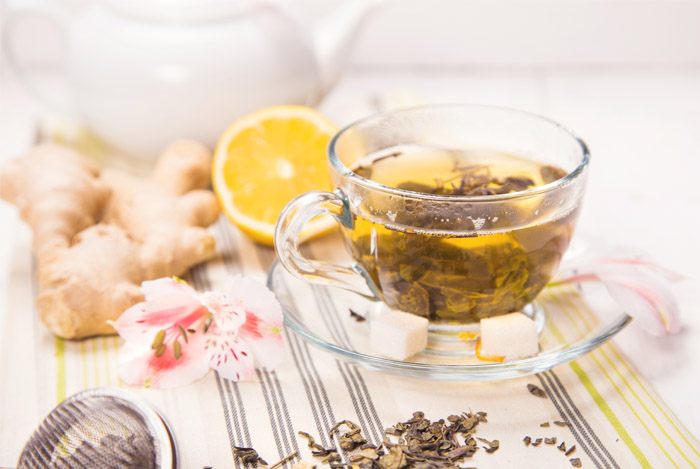 8 green tea bags, preferably caffeinated
8 cups of filtered water
1 medium cucumber, sliced thin
1 large orange, sliced thin
1 lemon, sliced thin
1 teaspoon of freshly grated ginger
A handful of fresh mint leaves
Instructions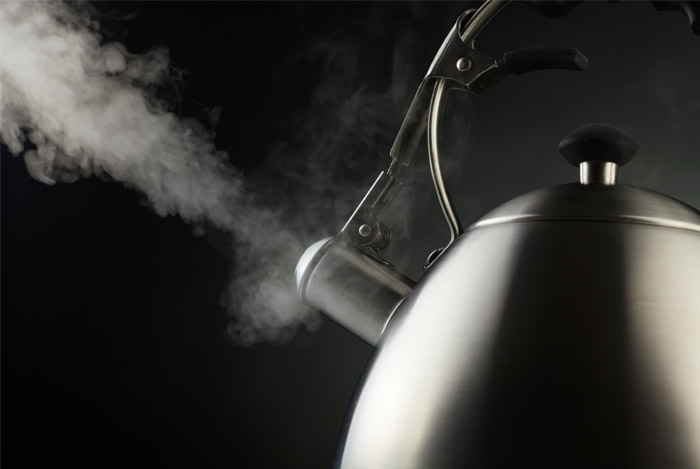 Bring the filtered water to a boil.
Take the water off the stove and add the green tea bags to steep in the boiled water for about 5 minutes.
While the tea is steeping, add the slices of cucumber, orange, and lemon to a large pitcher. Add the grated ginger.
When the tea is done steeping, pour it into the pitcher filled with the fresh fruit and ginger.
Toss the mint leaves in the pitcher and chill in the refrigerator for about one hour.
This mixed drink will stay fresh for up to two days in the refrigerator.
It's as easy as that!
One mistake people commonly make when trying to lose that bloat is drink ready made smoothies. I mean, smoothies seem like a healthy alternative – it's just fruit and ice, right?
Nope.
Popular smoothie chains load up their drinks with hidden sugars, fructose laden juice, and frozen yogurt or sherbert. While they may taste refreshing and healthy going down, they are anything but perfect for a trim body. Meaning, they will take a toll on your lean eating plan and will derail your hopes of feeling less bloated since sweeteners and sugars both cause gas and bloating.
This drink is just the opposite of a smoothie and it's sugar free. With a healthy base of green tea, the heat from the boiling water pulls all of the nutrients out of the added fresh ingredients. Then, the cold refrigeration stops the cooking process so the fruits and veggies are not zapped of their vitamins and benefits.
I drink this mixture throughout the day and usually make it at least two days before I have an event. I also try to drink this recipe whenever I'm feeling a little bloated or sluggish. And it's a sneaky way to include more water in my diet.
Bonus:
Download the fat melting drink recipe
as a PDF file.
Let's face it, drinking water alone can get boring, but there's no better appetite suppressant. Additional glasses of water (or tea) also help cut the sodium in your diet, which in turn will help decrease bloating and flush out toxins.
I'm not surprised that this drink works so well since all of the ingredients have been studied as weight loss aids.
Take a look at each of the ingredients below to see just why this drink helps you lose weight fast.
Green Tea Health Benefits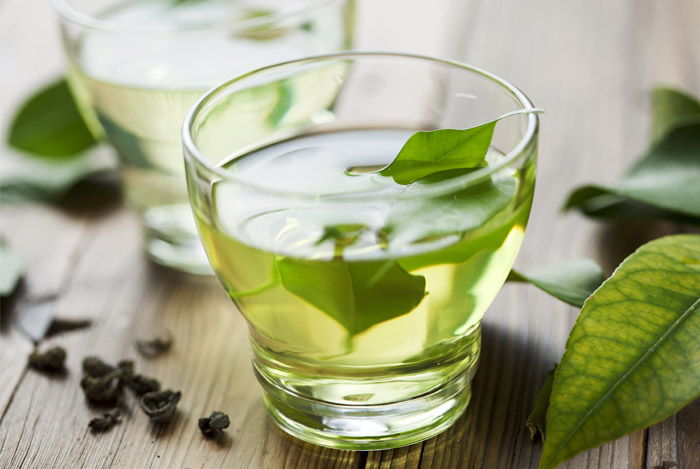 Green tea has been a staple in ancient Chinese, Japanese, and Indian cultures for centuries, but it's gained popularity more recently as a weight loss supplement.
Researchers say, the two ingredients found in green tea, catechins and caffeine, are believed to be responsible for increasing metabolism in overweight and obese adults, researchers say.
In one small study, researchers gave 10 healthy men randomized mixes of green tea extract (which contains caffeine), caffeine, or a placebo. The results indicated that when the men consumed the green tea extract, they showed a significant increase in energy expenditure and fat oxidation. The men who consumed the placebo and caffeine alone showed no increases at all.
Since this study was small, let's take a look at some additional research.
In this article, the US National Library of Medicine pooled together 11 studies about how green tea affects weight loss and weight maintenance. The results showed that "catechins significantly decreased body weight and significantly maintained body weight after a period of weight loss."
In fact, Dr. Mercola, a physician and alternative medicine supporter, claims that the compound epigallocatechin gallate (EGCG) found in green tea has shown an increase in fat oxidation by as much as 33%.
Green tea contains 59% EGCG cathechins, so the base of this fat melting drink is so essential because the EGCG combined with the small amount of caffeine make for super active fat burning.
Orange Slices for Weight Loss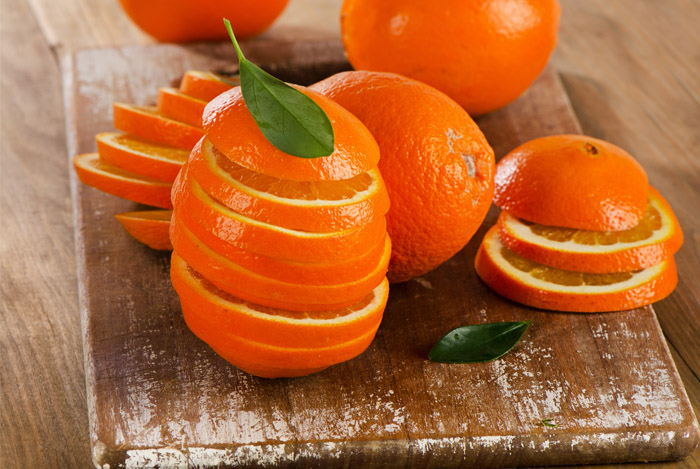 Oranges are packed with fiber and vitamin C, which makes them excellent for weight loss and boosting immunity.
Your fat melting drink will give you the benefits of vitamin C, but unfortunately, fiber doesn't work that way, you actually have to eat fiber to gain the full benefits.
That's why I like to take the orange slices out of the pitcher and eat them whole—this way I can have both the benefits of the fiber and the vitamin C.
Fiber takes longer for our bodies to digest, so it gives our digestive system enough time to send the signal to our brains that we're full. This registers both our brain and important hormonal signals, and when we're feeling full, we stop craving other snacks or sweet foods. So try eating a few orange slices, it could save you from wolfing down that bag of chips later on.
Laura Flores, a San Diego-based nutritionist explains, "Oranges are a low-fat, nutrient rich food with a low glycemic index, which makes it an ideal food to consume to protect against obesity, which can lead to other diseases such as heart disease, cancer, diabetes, high blood pressure and stroke."
So not only do I take the oranges out of this drink, but I also try to eat them at least twice a week when I know I have a special event coming up.
Cucumber Weight Loss Benefits
We talked about cucumbers in this article, and just like oranges and lemons, I can't get enough of them.
They're loaded with vitamins such as K, C, A, and B6, plus minerals such as magnesium, potassium, manganese, calcium, and iron. Potassium, magnesium, and calcium are common electrolytes in sports drinks, but they're naturally occurring in cucumbers.
The benefits of eating cucumbers range from beautiful skin and bone health to fighting constipation and bad breath. Of course, my favorite reason to eat them is because they help with weight loss and they reduce sugar cravings.
Similar to oranges, cucumbers are rich in fiber. Since cucumbers have natural diuretic properties, your body will stop retaining water and that excess bloat will quickly dissipate.
Cucumbers are so low in calories, and make the perfect addition to a weight loss drink and will work hard to keep you feeling hydrated and trim.
I also like to take these slices out of the pitcher and eat them. Like orange slices, they're a craving-busting snack to hold you over until your next meal.
Lemon Weight Loss Benefits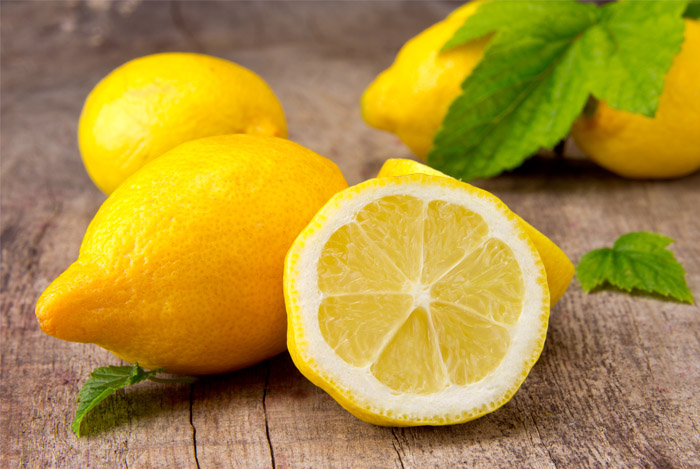 It should come as no surprise that lemons also made the cut in this fat melting drink.
According to Fit Day, "Drinking lemon water helps to speed up weight loss…also ensures that some of the toxins in your body are cleaned out, promotes quick bursts of energy and even cleans out some of your internal waste."
I like to think that lemons give you the boost your metabolism needs to keep going.
If you've ever gone on a fasting or extremely low-calorie diet– which I don't recommend–then you know firsthand how groggy and tired those diets can make you. This drink will not do that; you'll never get that sluggish feeling thanks to the fresh lemon and caffeine in the green tea. Together these two pack a serious energy punch.
Ginger Weight Loss Benefits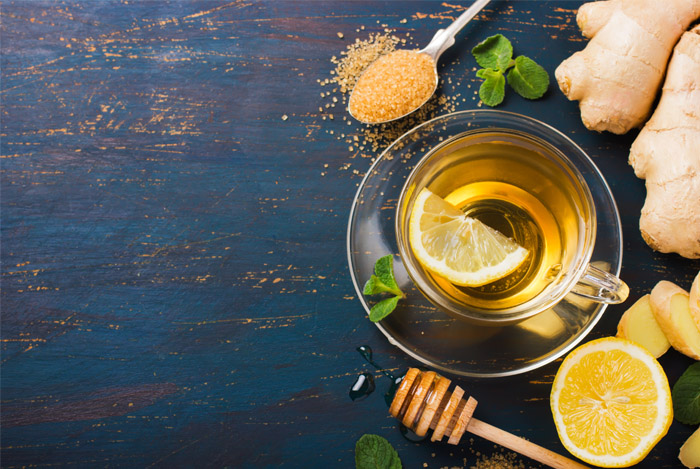 We talked about how ginger tea can help reduce stomach aches, nausea, vomiting, and motion sickness, but did you know that it can also be amazing for weight loss?
One study I found investigated the effects of drinking 2 grams of ginger powder steeped in hot water. According to a study that was published in the Metabolism Journal, "Subjective feelings of satiety were assessed hourly using visual analog scales and blood samples were taken fasted and for 3 hours after breakfast consumption."
The results showed that participants felt less hungry after consuming the ginger powder in the water.
But that's not the only good news.
Medical News Today also notes that ginger helps to increase energy while lowering weight. The researchers discovered that ginger has virtually no calories, yet contains "numerous other anti-inflammatory and antioxidant compounds beneficial to health."
What more could you ask for?
The ginger boosts the feelings of satiety the cucumber brings to the table and intensifies the lemon's burst of energy.
I personally love the taste of ginger so I like to add it to everything from veggie dishes to smoothies.
Mint Weight Loss Benefits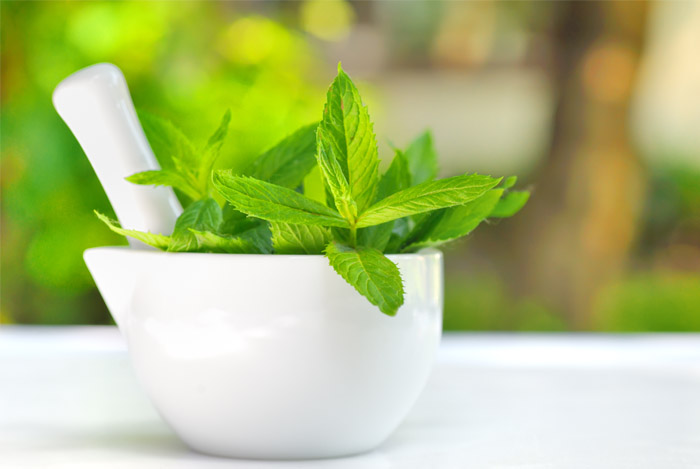 On the other hand, I'm not a huge fan of anything that's heavily mint flavored. However, there's something special about fresh mint leaves.
They make such a difference in flavor and are totally refreshing.
When it comes to weight loss, mint is also the secret weapon for stomach bloating.
According to the University of Maryland Medical Center, mint can:
Relax the muscles that allow gas to pass, which reduces bloating
Calm the muscles of the stomach
Improve the flow of bile, which the body uses to digest fats
Help treat symptoms of IBS
Mint does the dirty work necessary for you to have a flatter, slimmer stomach. If you've ever suffered from symptoms of upset tummy, IBS, or bloating, mint can be a more delicious and nutritious way to heal your unease and make you feel less uncomfortable.
Less bloat could make all the difference when you're struggling to zip up that bridesmaid dress.
The best part about using all of these healthy, fresh ingredients together is the fact that this drink actually tastes good. Although it won't guarantee a significant drop in weight loss, meaning you won't lose ten pounds in a day drinking it alone. It's definitely a great option for those times when you need to squeeze into a dress for a big event or get ready for a beach vacation.
Bonus:
Download the fat melting drink recipe
as a PDF file.
Are you ready to try our fat melting drink?